Parent Orientation
Every year, parents, guardians, and sponsors of new first-year students are invited to attend an orientation session.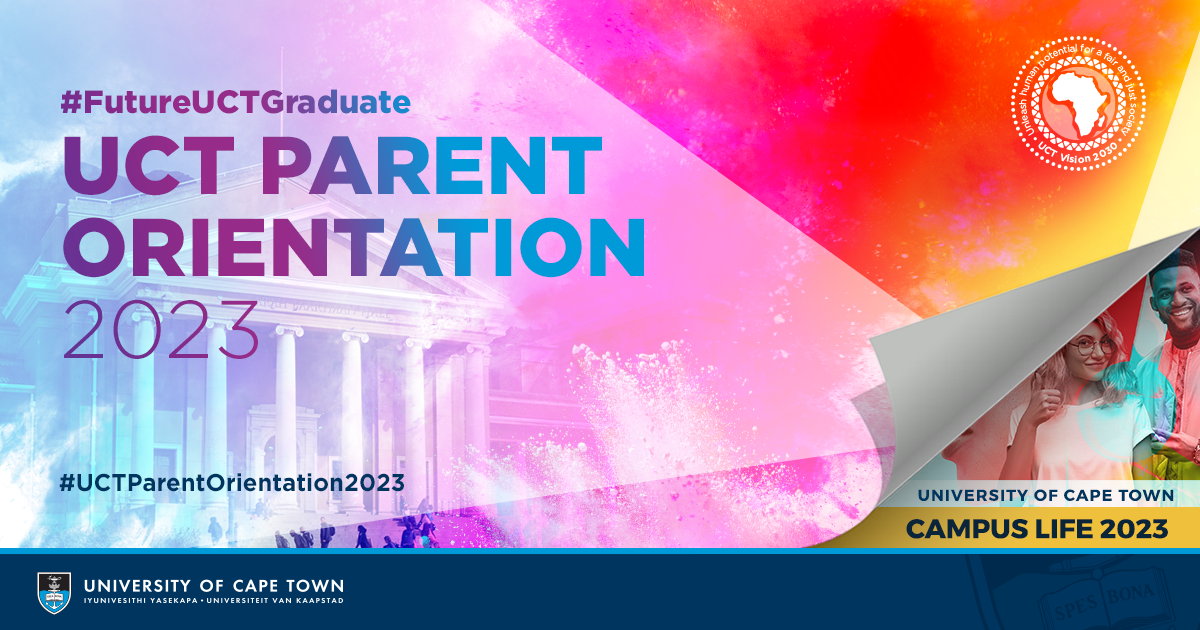 Every year, the Vice-Chancellor invites parents, guardians, and sponsors of first-year students who have received firm offers to study at UCT in the coming year to Parent Orientation.
This year's #FutureUCTGraduate #UCTParentOrientation2023 event is scheduled for 28 January 2023, in conjunction with UCT's First-Year Campus Onboarding programme and Student orientation programmes.
The Parent Orientation program is designed to provide information about the University of Cape Town, our academic programs, and student services. In addition, the program is structured to help parents, guardians, and sponsors of first-year students to understand a new student's transition to university life and how best to support them.
Invitations will be sent out by email in January 2023. If your beneficiary has received a firm offer of study at UCT, you will receive a formal invitation with further details about the event.
---
For now, you can see last year's Parent Orientation 2022 feature page on the UCT News website. The page for 2023 will go live in late January.
Undergraduate admissions enquiries must be directed to admissions-ug@uct.ac.za.
For any general queries about student housing offers, please contact 021 650 2977 or res@uct.ac.za.